Warm Welcome for World Champion Amy Broadhurst!
13th Jun 2022
We were both excited and honoured to welcome 'IBA World Light - welterweight champion' Amy Broadhurst to our school!🥇
Two pupils, who are also members of Dealgan boxing club, represented our school and presented Amy with a trophy and cake in recognition of her exceptional achievements.
Pupils and staff were given the wonderful opportunity to listen to Amy, ask her many questions and get photographs with her as she wore her gold medal. Some of the boys were even lucky enough to get their boxing gloves signed. 🥊🥊🥊
Our school would like to thank Amy for giving of her precious time and we hope to see her back with us when she becomes Dundalk's next Olympic Champion. Amy is definitely an inspiration to the youth of Dundalk, Louth and Ireland! DREAM IT! BELIEVE IT! ACHIEVE IT!
Best of luck for the future Amy!🥊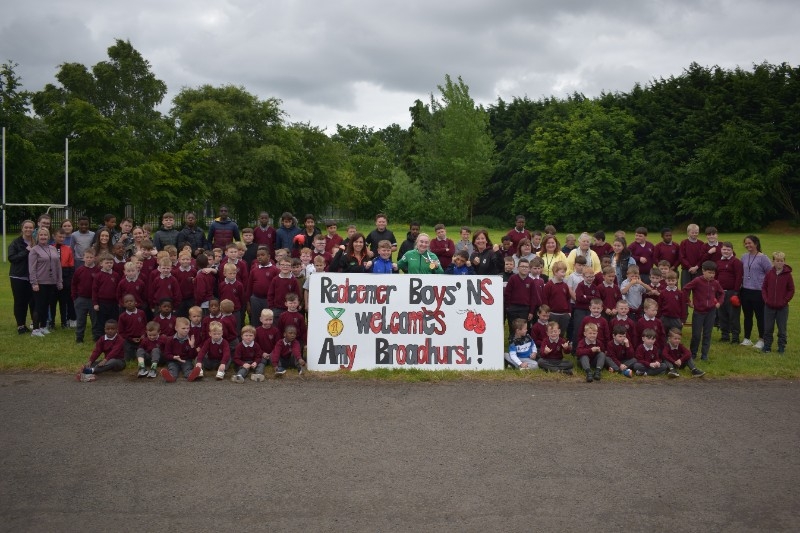 Redeemer Boys' National School, Ard Easmuinn, Dundalk, Co Louth, Ireland
Phone: (042) 9332053